Welcome to the IAMC!
We are an independent group of enthusiasts, linked by a shared love of Italian two- and four-wheeled vehicles. Many Italian car and bike clubs do not have enough members in particular areas to make local meetings and social activities viable, but by getting together such events become possible - and even more interesting!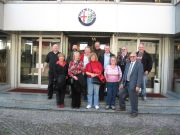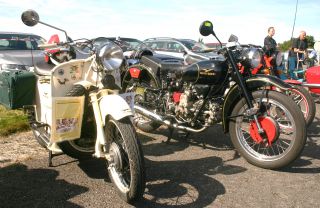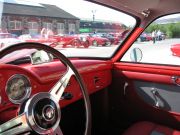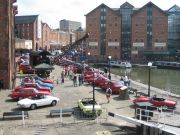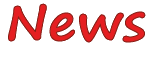 News and useful information about IAMC events, products and services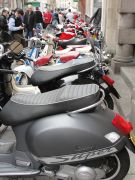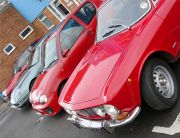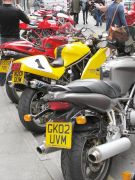 Next IAMC Meetings
Our June Regional Meetings will be:
Gloucester and Severn Vale - Thurs June 4th
South Wales - Tues June 9th
Hampshire - Tues June 16th
West Wiltshire - Weds June 25th
Please note the Oxfordshire meeting for June has been postponed and moved to a new location for July. This will be the Bell Inn, Standlake, Witney on the first Monday of each month. See Regions for details.
Details of all locations can be found on our Regions page.


Bristol Italian AutoMoto Festival
BIAMF 2015 took place on Saturday, April 25th, and was once again a great success. The Featured Marques this year were Lamborghini and Moto Morini, and spectacular examples of these marques were as always complemeted by vehicles representing the full spectrum of Italian Automotive history.
Many thanks to everyone who exhibited, visited and helped to organise the festival.
BIAMF will return in April 2016 - please watch this space for details.


Classics at The Castle - Sherborne 19th July
This year we will once again have a display area at the Classics At The Castle event at Sherborne on Sat 19th July. This is always an excellent event with a fine and varied display of cars in a delightful setting. We have a display area and 10 free places for the first applicants. Please contact Paul@italianmotorclub.co.uk if you would like to attend.
Quay For My Car - Poole 24th July
Quay for my Car takes places in Poole on 24th July. The event creates a bustling, lively atmosphere that can be enjoyed by owners as they mingle with fellow enthusiasts and spectators who want to catch a glimpse of the line up. All who attend will be spoilt for choice with the Quay's great selection of continental café bars, traditional pubs and fine dining restaurants. Vehicles are requested not to arrive before 6pm as the quay road is not closed until this time and there is no parking available; also please avoid waiting in the high street as this causes traffic congestion. Display parking is on a 'first come, first served' basis as site capacity is 100-120 vehicles, after a 'one in one out' system applies. The event will end at 9pm. Enquiries to Anne Simpson - a.simpson@poole.gov.uk
Italian Supercars at Oulton Park
Congratulations must go to David Morris for pulling together a truly spectacular display of Italian Supercars at Oulton Park for the GT Championship on Easter Monday. Over 70 Italian Supercars convened in the paddock area and while the collection was dominated by Ferraris, a number of stunning Lamborghinis, Maseratis and a lone De Tomaso Pantera were also present. The entertainment on the track was highly competitive and packed with so many thrills and spills that the Supercar parade laps had to be pushed back to the end of the day. Nonetheless, it was a hugely enjoyable day and a format that we hope to repeat.
IAMC AGM
The IAMC AGM was held at the Bull, Hinton on 25th March. Paul Hanmore gave an overview of the past year and forthcoming events were discussed, with much focus on the growing challenges of the Bristol festival. The accounts for the year were presented and approved. David Morris was proposed and voted onto the board, joining Paul Hanmore and Jeremy Dutton as directors of the club.
Avenue Drivers Club
Many members will be aware of one of our favourite regular events, the Avenue Drivers Club in Bristol. Held on the second Sunday of each month, this increasingly popular event sees an bewildering array of Classics, Supercars, Trucks, Americans, Italians (of course), and you-name-it arrive in Queens Square for breakfast, a wander and a chat. The best thing is that every month is different !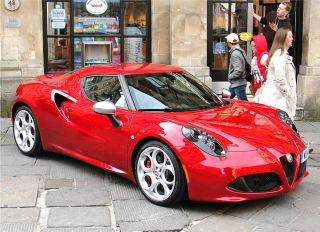 Joining the IAMC
Want to renew your membership or join? Please vist the Join page for more details.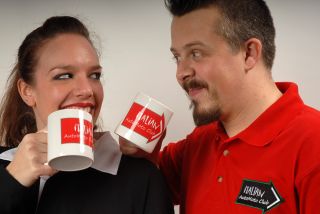 Interested in IAMC merchandise?
Items can be found on our Merchandise page and are available by mail order or can be collected at meetings and events.
Please check stock availability by contacting paul@italianautomotoclub.co.uk BEFORE you order.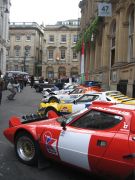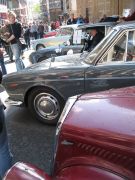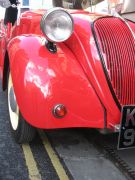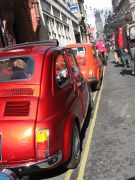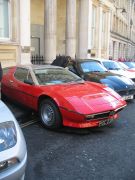 The Club organises various events during the year, from the major Bristol Italian AutoMoto Festival to smaller local gatherings which sometimes run to more than one day. Club members can participate in planning, organising, staging and marshalling on these occasions and any assistance towards helping with these events is always gratefully received. Those who help out inevitably enjoy a rewarding experience!
For details of what we have done and have planned please see our Archive and Calendar pages. We have an interesting past and a busy future, so why not join us?


| | | |
| --- | --- | --- |
| | Alfanet Services | For Italian car servicing in Bristol call Duncan Slade on 07968 488942. |
| | Giuseppe's | "... the essence of a traditional Italian restaurant. The extensive menu provides something special for everyone." |
| | Wessex | Bristol's Abarth and Alfa Romeo dealer. |
| | Downend Scooters | For Aprilia, Piaggio, Vespa, Gilera plus MOT and servicing |
| | Revolution Detailing | Professional detailing and valeting services, based in Bristol. |


Discounts are available from the following outlets by using the discount codes provided to members, or you can contact paul@italianautomotoclub.co.uk for more information.


| | |
| --- | --- |
| Italian Miniatures | All sorts of products related to Italian cars including clothing, stickers, books, posters and a wide range of models. |
| Westbury Inks | For all your stationery needs in the Bristol area plus desk-top printers, printing, ink cartridges and refills. Bespoke printing to your requirements. |
| The Monte Hospital | The Lancia Montecarlo specialists - everything you'll ever need for your Lancia Montecarlo or Scorpion. |
| T-Shirt Printing and More | The one-stop shop for all your personalised and corporate garments, sportswear, workwear, school uniforms, vehicle signage, badges, stickers, prints, promotional goods, etc. Minimum Order is ONE! |
| Yum Yum Thai | Serving wonderful Thai food in light and relaxed surroundings in Bath. |
| Alfa Owner | Are you addicted yet? The site for Alfa Romeo owners. |
| Bloodhound SSC | A Bristol-based project which aims to exceed 1000mph on land - join now and be part of this fantastic adventure. |
| Association of British Drivers | The voice of the driver. |
| DEP-O | The quality online retro-motoring magazine. |
| Ducati Owners Club GB | Motorcycle organisers of BIAMF. |
| VeloceToday.com | For online Italian car news. |
| Abarthisti | The fastest-growing Abarth site. |
| RealClassic | All about buying, selling and enjoying real classic motorcycles. |
| Mold and District Alfa Romeo O.C. | For all Alfa Romeo owners in North Wales. |
| Auto Italia | The magazine for Italian car news and features. |
| Merlin Events | Quality Classic and Sports Car Tours. |