Welcome to the IAMC!
We are an independent group of enthusiasts, linked by a shared love of Italian two- and four-wheeled vehicles. Many Italian car and bike clubs do not have enough members in particular areas to make local meetings and social activities viable, but by getting together such events become possible - and even more interesting!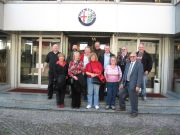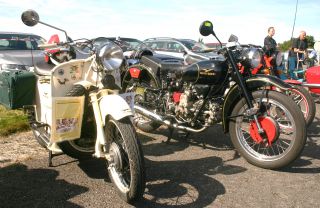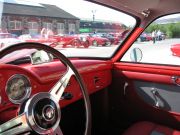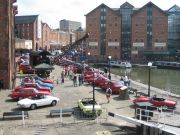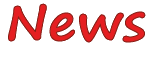 News and useful information about IAMC events, products and services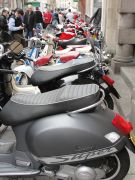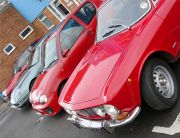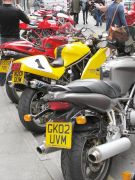 Next IAMC Meetings
Our March Regional Meetings will be:
Gloucester and Severn Vale - Thurs March 5th
South Wales - Tues March 10th
Hampshire - Tues March 17th
Oxfordshire - Thu March 19th
West Wiltshire - Weds March 26th
Details of all locations can be found on our Regions page.


Bristol Italian AutoMoto Festival
We are pleased to confirm that BIAMF 2015 will take place on Sat April 25th. Many thanks to IAMC member David Morris for volunteering to help with the festival preparations. Apologies for the delay in finalising arrangements this year, but we can confirm we are now able to accept vehicle entries. Please refer to the BIAMF Event Website for entry details.
We look forward to seeing friends old and new on April 25th!


Italian Supercars at Oulton Park
David Morris has confirmed that the allocation of 50 Italian Supercars has been taken up, and an exciting collection of Ferraris, Lamborghinis, Maseratis and De Tomasos will be on display and on the track at the Oulton Park GT Championship on Easter Monday, April 6th. This is the first major event of the year at Oulton Park and promises to be an interesting and exciting spectacle for those attending. We would encourage members to attend and we hope this will become an event we can support on a regular basis. Please also see here for more information from Oulton Park.
Lancia Motor Club Trackday
Our friends at the LMC have invited IAMC members to join them at their annual trackday at Goodwood on Sat 18th April:-
We usually run this event as a very open day. It's for everybody to enjoy, not just for specialist track day cars. We normally run just 8 cars on the track at a time and go for a 98dBA noise level.
£190 per car per whole day or £120 half day am or pm. Must give IAMC or LMC membership number. Circuit open 09.00 – 17.00 with a one hour lunch break. Sessions last 12 – 15 minutes. Do as many sessions as you like in the time you have paid for.
Members may ride as passengers free of charge. Temporary memberships available @ £10 for non-member passengers (over age of 16) payable on the day. Spectators free but a £5 contribution would be appreciated (payable on the day).
Please see here for more details from the LMC. If interested in taking part on the track, please complete this form and forward to Brian Mills of the LMC.
Avenue Drivers Club
Many members will be aware of one of our favourite regular events, the Avenue Drivers Club in Bristol. Held on the second Sunday of each month, this increasingly popular event sees an bewildering array of Classics, Supercars, Trucks, Americans, Italians (of course), and you-name-it arrive in Queens Square for breakfast, a wander and a chat. The best thing is that every month is different !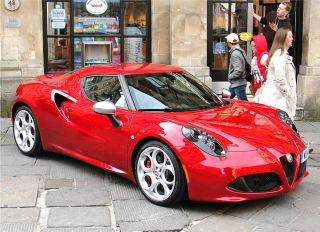 Joining the IAMC
Want to renew your membership or join? Please vist the Join page for more details.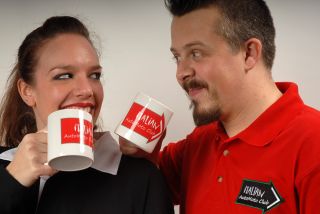 Interested in IAMC merchandise?
Items can be found on our Merchandise page and are available by mail order or can be collected at meetings and events.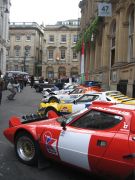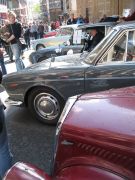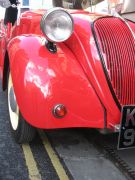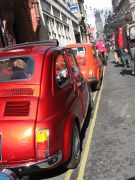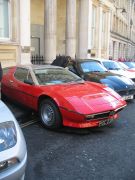 The Club organises various events during the year, from the major Bristol Italian AutoMoto Festival to smaller local gatherings which sometimes run to more than one day. Club members can participate in planning, organising, staging and marshalling on these occasions and any assistance towards helping with these events is always gratefully received. Those who help out inevitably enjoy a rewarding experience!
For details of what we have done and have planned please see our Archive and Calendar pages. We have an interesting past and a busy future, so why not join us?


| | | |
| --- | --- | --- |
| | Alfanet Services | For Italian car servicing in Bristol call Duncan Slade on 07968 488942. |
| | Giuseppe's | "... the essence of a traditional Italian restaurant. The extensive menu provides something special for everyone." |
| | Wessex | Bristol's Abarth and Alfa Romeo dealer. |
| | Downend Scooters | For Aprilia, Piaggio, Vespa, Gilera plus MOT and servicing |
| | Revolution Detailing | Professional detailing and valeting services, based in Bristol. |


Discounts are available from the following outlets by using the discount codes provided to members, or you can contact paul@italianautomotoclub.co.uk for more information.


| | |
| --- | --- |
| Italian Miniatures | All sorts of products related to Italian cars including clothing, stickers, books, posters and a wide range of models. |
| Westbury Inks | For all your stationery needs in the Bristol area plus desk-top printers, printing, ink cartridges and refills. Bespoke printing to your requirements. |
| The Monte Hospital | The Lancia Montecarlo specialists - everything you'll ever need for your Lancia Montecarlo or Scorpion. |
| T-Shirt Printing and More | The one-stop shop for all your personalised and corporate garments, sportswear, workwear, school uniforms, vehicle signage, badges, stickers, prints, promotional goods, etc. Minimum Order is ONE! |
| Yum Yum Thai | Serving wonderful Thai food in light and relaxed surroundings in Bath. |
| Alfa Owner | Are you addicted yet? The site for Alfa Romeo owners. |
| Bloodhound SSC | A Bristol-based project which aims to exceed 1000mph on land - join now and be part of this fantastic adventure. |
| Association of British Drivers | The voice of the driver. |
| DEP-O | The quality online retro-motoring magazine. |
| Ducati Owners Club GB | Motorcycle organisers of BIAMF. |
| VeloceToday.com | For online Italian car news. |
| Abarthisti | The fastest-growing Abarth site. |
| RealClassic | All about buying, selling and enjoying real classic motorcycles. |
| Mold and District Alfa Romeo O.C. | For all Alfa Romeo owners in North Wales. |
| Auto Italia | The magazine for Italian car news and features. |
| Merlin Events | Quality Classic and Sports Car Tours. |